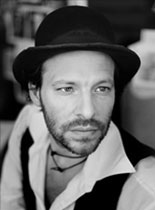 Press
Roman Kroke
Interdisciplinary Artist
x
February 2020
PUBLICATION: "Microplastics and Medusae – Poetic expeditions into H₂O"
Upcoming publication by Roman Kroke (February 2020) which will appear in the edition of the Berlin University of the Arts (UdK). The publication was financed by the KKWV, the Commission for Artistic and Scientific Projects of the UdK.
Kroke, Roman : Microplastics and Medusae – Poetic expeditions into H₂O. Interdisciplinary pilot project about the plastic pollution of aquatic environments. Berlin University of the Arts (UdK). Technical University of Berlin (TU). Verlag der Universität der Künste Berlin (January 2020).
In its main part, the publication will document the projetc realised by Roman Kroke in 2017/18 with a mixed grouo of students from diverse disciplines of the Berlin University of the Arts (visual communication, fine arts, music, …) and the Technical University of Berlin (environmental engineering, biotechnology), in partnership with 13 scientific research institutes. The seminar was supported by the Hybrid Platform, which serves the cross-disciplinary exchange of art, science and technology between the UdK and the TU. As a fruit of this project, Roman Kroke has been mandated by the Helmholtz Centre for Environmental Research (Leipzig/DE) to pursue this interdisciplinary exchange between the arts and science by accompanying  an international collective of scientists during the expedition SO 268/3 on the research vessel SONNE crossing the Pacific Ocean from Vancouver (Canada) to Singapore (May-July 2019). As an annex, the publication will therefore also contain a documentation of this partnership.